Fourth International Workshop on Consuming Linked Data (COLD2013)
2013 Special Theme: Towards Industrial Linked Data Ecosystems
October 22, 2013
Sydney, Australia
Abstract
The quantity of published Linked Data continues to increase. However, applications that exploit Linked Data are not yet widespread. Reasons may include a lack of suitable solutions for a number of open problems. The diversity and dynamics of LOD sources have brought new challenges in seamless data integration, dynamic discovery, provenance tracking, and quality assessment at the Web scale. Addressing these issues requires joint community efforts from both LOD provision and consumption perspectives, including the development and investigation of concepts that can lead towards the realisation of a sustainable Linked Data ecosystem. The objective of this workshop is to provide a focused venue for academic and industrial discussions on concepts, algorithms, infrastructure and tools (including systematic analysis and rigorous evaluation) that help to exploit Linked Data (and not just to produce it).
The workshop will be co-located with the 12th International Semantic Web Conference (ISWC) in Sydney, Australia. Networked communication will be encouraged during the workshop using IRC, microblogging and other services, provided with the official hashtag #cold2013 to follow the live-stream of the event.
News
2013-10-14: The workshop program is now online.
2013-10-11: Yves Raimond (BBC Research & Development) will be this year's keynote speaker. He is going to talk about "Consuming Linked Data at the BBC" (see our program for an abstract).
2013-09-12: The workshop proceedings are online as CEUR-WS.org Vol-1034.
Objectives
The term Linked Data refers to a practice for publishing and interlinking structured data on the Web. Since the practice has been proposed in 2006, a grass-roots movement has started to publish and to interlink multiple open databases on the Web following the Linked Data principles. Due to conference workshops, tutorials, and general evangelism an increasing number of data publishers such as the BBC, Thomson Reuters, The New York Times, the Library of Congress, and the UK and US governments have adopted Linked Data principles. The ongoing effort resulted in bootstrapping the Web of Data which, today, comprises billions of RDF triples including millions of links between data sources. The published datasets include data about books, movies, music, radio and television programs, reviews, scientific publications, genes, proteins, medicine, and clinical trials, geographic locations, people, companies, statistical and census data, etc.
Access to Linked Data presents exciting opportunities for the next generation of Web-based applications: data from different providers can be aggregated and fragmentary information from multiple sources can be integrated to achieve a more comprehensive view. While a few applications, such as the BBC music guide have used Linked Data to significant benefit, the deployment methodology has been to harvest the data of interest from the Web to create a private, disconnected repository for each specific application. Such an approach can only be the beginning; new concepts to consume Linked Data are required in order to exploit the Web of Linked Data to its full potential. The concepts, patterns and tools necessary are very different from situations when resource identifiers are local or known a-priori, whole-repository queries are possible, access to the repository is reliable and relevant data sources are known to be trustworthy.
Several open issues that make the development of Linked Data based applications a challenging or still impossible task. These issues include the lack of approaches for seamless integration of Linked Data from multiple sources, for dynamic, on-the-fly discovery of available data, for information quality assessment, and for elaborate end user interfaces. These open issues can only be addressed appropriately when they are conceived as research problems that require the development and systematic investigation of novel approaches. The International Workshop on Consuming Linked Data (COLD) aims to provide a platform for the presentation and discussion of such approaches. Our main objective is to receive submissions that present scientific discussion (including systematic evaluation) of concepts and approaches, instead of exposition of features implemented in Linked Data based applications. For practical systems without formalization or evaluation we refer interested participants to other offerings at ISWC, such as the Semantic Web Challenge or the Demo Track. As such, we see our workshop as orthogonal to these events.
Program
9:00 - 9:10: Workshop Introduction
09:10 - 10:10: Keynote: Consuming Linked Data at the BBC (Yves Raimond - BBC Research & Development)

Abstract: The BBC consumes a large amount of Linked Data, aggregated from a mixture of external, internal and commercial data sources, both for managing parts of its web site and for data mining projects. In this talk we are going to talk about various uses of Linked Data at the BBC and about some of the challenges we encountered.

Bio: Yves Raimond holds a PhD from Queen Mary, University of London. His thesis was entitled "A Distributed Music Information System", and defined a framework for applying a range of Semantic Web technologies for managing and distributing music-related information. As part of his thesis, he contributed extensively to what would become the "Linking Open Data" community project. Since 2008, he has been working for the BBC, first on the bbc.co.uk/programmes service, publishing structured data about all BBC programmes, and then in BBC R&D on the ABC-IP Technology Strategy Board collaborative project, aiming at unlocking archives by interlinking them with related datasets. As part of this project he has worked on a prototype combining automated interlinking with Linked Data sources and crowdsourcing to open up the BBC World Service archive.
QUERY track
DYNAMICS track
META track
POSITION track
PANEL
16:45 - 17:45: Panel Title: Enterprise Linked Data

Panelists: Pascal Hitzler (Wright State University), Peter Mika (Yahoo!), Spyros Kotoulas (IBM Research), Yves Raimond (BBC R&D)
SOCIAL GATHERING
Proceedings
The workshop proceedings are online as CEUR-WS.org Vol-1034.
Organizing Committee
Steering Committee
Program Committee
Contact
For further information about the workshop, please contact the workshops chairs at cold.org.ws@googlemail.com
History
COLD 2013 is the fourth edition of the Consuming Linked Data workshop series. Previous editions are COLD 2012, COLD 2011, and COLD 2010.
Sponsors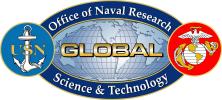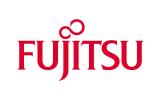 ---